Welcome to my website!
Now Reading: Jane Eyre by Charlotte Brontë
Hey web surfers, I'm Daniel! I'm a big fan of music, video games and YouTubers! Some of my favourite musicians are: Verivery, Girls' Generation, Britney Spears, Westlife, Lightsum, the A*Teens, the Spice Girls, Debbie Gibson, and a few others! In terms of Youtubers, I really like Ann Reardon, Vi Hart, Tom Scott, Dankpods, OSFirstTimer, Scott the Woz, Overly Sarcastic Productions, and Joanna Stern from the Wall Street Journal, plus a bunch of others.

For games, I'm more Nintendo than anything else. I love Mariokart, Splatoon, Pokemon, Minecraft, Terraria, and Mario platformers. I also want to try some more RPGs soon!

I'm definitely a fan of web 1.0 design as compared to web 2.0! I'm also a huge fan of vintage iPods (basically everything but the touch 6g and later), especially the nanos!


Verivery ♫⇡ Ring Ring Ring


Surf's up! See you on the Net!
<-- This site is a part of the Hotline Webring. -->
This site is part of the Retronaut Webring.
Previous - Next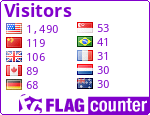 Proud to be part of the
Copyright 2020-2022 - last updated 10 March 2022!
Est. Jan 21, 2020